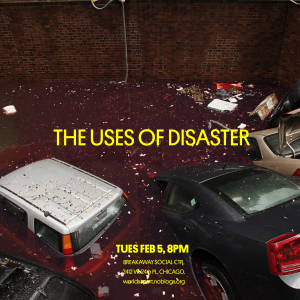 On Feb 5, Chloe from Commune Magazine will be facilitating a discussion of  "The Uses of Disaster", a feature article by the Out of the Woods collective published in the first issue of Commune. 
For those excited by the article who want to delve deeper, we recommend an earlier three part article on this subject by Out of the Woods, called "Disaster Communism". READ | PRINT
As usual, we will meet at Breakaway Social Center, 2412 W. 24th Place.